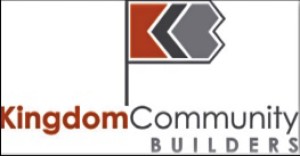 What is KCB?
Kingdom Community Builders or "KCB" seeks to conduct asset-based Community Development in the inner city of Memphis. This type of community development builds on the strengths of the community that are already in place and develops solutions to real life issues. KCB seeks to develop a network of community development practitioners, both religious and non-religious, working together for the welfare and betterment of the community. KCB seeks to be a listener within the community, a connector, a partner, and a catalyst to initiate and implement community development strategies for neighborhood revitalization.
What is its kingdom purpose statement?
KCB is a religious non-profit, desiring to seek God's kingdom "come on earth as it is in heaven". Scripture teaches of reconciliation with God and with others. Redeemed people go where brokenness exists. Jeremiah encouraged the captives living in Babylon to work and pray for the shalom (well-being) of the city where they live. If the community prospers, the whole city will prosper. KCB believes in both the proclamation of the gospel as well as the demonstration of the gospel. It is Christ that changes us from the inside out, and without this change, reconciliation and redemption will never take place, and the kingdom will never come on earth.
What does KCB seek to do?
While KCB has a general purpose statement that geographically covers the inner city of Memphis, the actual ministry will begin in the specific zip code of 38114. KCB seeks to interact with stakeholders, community leaders, and organizations within the Orange Mound Community of Memphis, TN. KCB seeks to bring together existing non-profits, civic organizations, community councils and forums to develop an umbrella that would guide and direct future community development in this high risk area. These representatives are able to identify the strengths and felt needs of the community. From these dialogues, those within the community are able to initiate and develop strategies to address the pressing needs of the community.
What is Christian Community Development?
The following article can provide further insights in the concepts behind Christian Community Development (click on the link below):
What is Christian Community Development
How do I find KCB on Social Media?
Facebook: Kingdom Community Builders
Website: www.kingdomcommunitybuilders.org
Twitter: @kcbmemphis